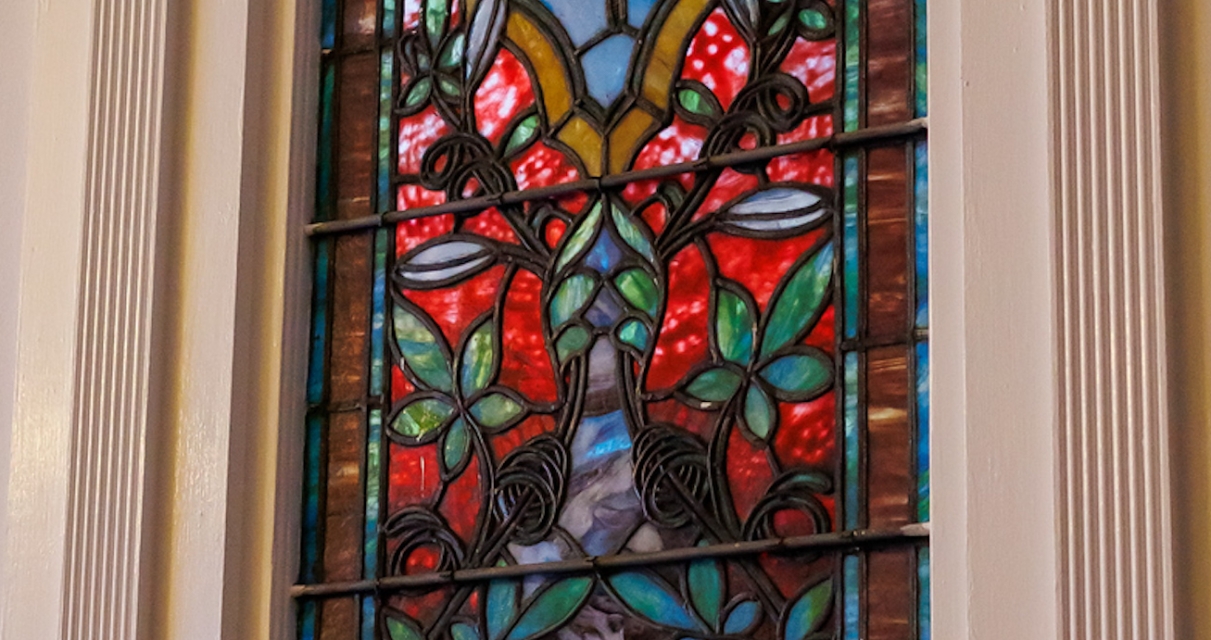 New York – Union Theological Seminary (UTS) and Episcopal Divinity School (EDS) today announced the joint decision to discontinue their formal affiliation. This amicable agreement will allow Union to carry on with its commitments to extensive ecumenical degree programs as a part of its vibrant campus, while providing EDS the opportunity to expand outside of the degree-granting seminary setting. EDS and Union will continue to work together to support students enrolled in the Anglican Studies Program.
"The Episcopal Divinity School has been at the forefront of innovative and outward-focused theological education that bridges the gap between faith and inclusiveness," said Kay Kramer, Chair of EDS' Board of Trustees. "Our partnership with Union Theological Seminary gave us incredible opportunities to grow within one of the leading seminary programs in the country. As we look to the future of EDS, our announced changes are in response to the growth of our community and its expressed desire for increased and broader access to Episcopal theological education outside of traditional campus-based degree programs."
"It has been wonderful to have this relationship with EDS over the past five years, which has been mutually beneficial to both of our institutions. Given our 187-year legacy, we have been proud to be home to EDS at Union students who share our commitment to advancing social justice. Together, with EDS, we created one of the best Anglican studies programs in the country," said Rev. Dr. Serene Jones, President of Union Theological Seminary, "We look forward to continuing to offer current and future students the ability to pursue Anglican studies at Union Theological Seminary and to continue to build on the relationship we have with the Episcopal Church."
Union will continue to offer students the ability to participate in Anglican studies, a tradition that predates the creation of EDS at Union. Union remains committed to its mission of progressive theology where faith and scholarship intersect to reimagine the work of justice and to prepare students for committed lives of service, faith communities, the academy, and the broader society. Union is confident that this new direction for both institutions will have no effect on the academic progress of its students, who as always, are Union's first priority.
Following the transition, the Episcopal Divinity School will partner with and support diocesan local formation programs and strengthen strategic partners' continuing educational programs in Anglicanism and social justice. EDS will maintain some of its theological education offerings for lay and clergy leaders and bring new opportunities to convene high-level conversations on Christianity and social justice issues. EDS will also expand its Spiritual Formation Program that aims to inspire spiritual growth and moral imagination to develop an enduring ministry and create a more just earth. EDS will continue its commitment to offer church-centric theological education while providing students with opportunities to choose flexible formats, creative pedagogies, and innovative credentialing. Dean Douglas will continue to lead EDS as Interim President until a long-term leadership structure is in place.
"EDS' mission of dismantling racism and working for social justice has taken on greater urgency as we prepare to meet broader demand for Episcopal theological education," said the Very Rev. Kelly Brown Douglas, Dean of The Episcopal Divinity School. "The growth that EDS experienced during the past six years is a testament to the pressing need to continue supporting rigorous theological education, connecting with the global Anglican communion, and responding to the demand that the Episcopal Church expand its role in matters of racial and social justice."
"As the nature of Episcopal education changes, EDS is embarking on a new course to play a leading role in the future of our church," said the Rev. Matthew Foster Heyd, Vice-Chair and Secretary of EDS and the bishop coadjutor-elect of the Episcopal Diocese of New York. "We are excited for EDS' next chapter as we work together for the future."
###
About Episcopal Divinity School
Episcopal Divinity School (EDS) nurtures moral leadership, focusing on theological education, spiritual formation, and community transformation. The Episcopal Divinity School was founded in 1974 by combining the Episcopal Theological School and the Philadelphia Divinity School. The mission of EDS is to increase education and understanding of the role that the church and gospel have on racial and social justice. EDS is guided by the vision and leadership of The Very Rev. Dr. Kelly Brown Douglas, a renowned African-American Episcopal priest and womanist theologian.
About Union Theological Seminary
Union Theological Seminary (UTS), founded in 1836 in New York City, is a globally recognized seminary and graduate school of theology where faith and scholarship meet to reimagine the work of justice. A beacon for social justice and progressive change, Union Theological Seminary is led by a diverse group of theologians and activist leaders. Drawing on both Christian traditions and the insights of other faiths, the institution is focused on educating leaders who can address critical issues like racial equity, criminal justice reform, income inequality, and protecting the environment. Union is led by Rev Dr. Serene Jones, the 16th President and the first woman to head the 187-year-old seminary.