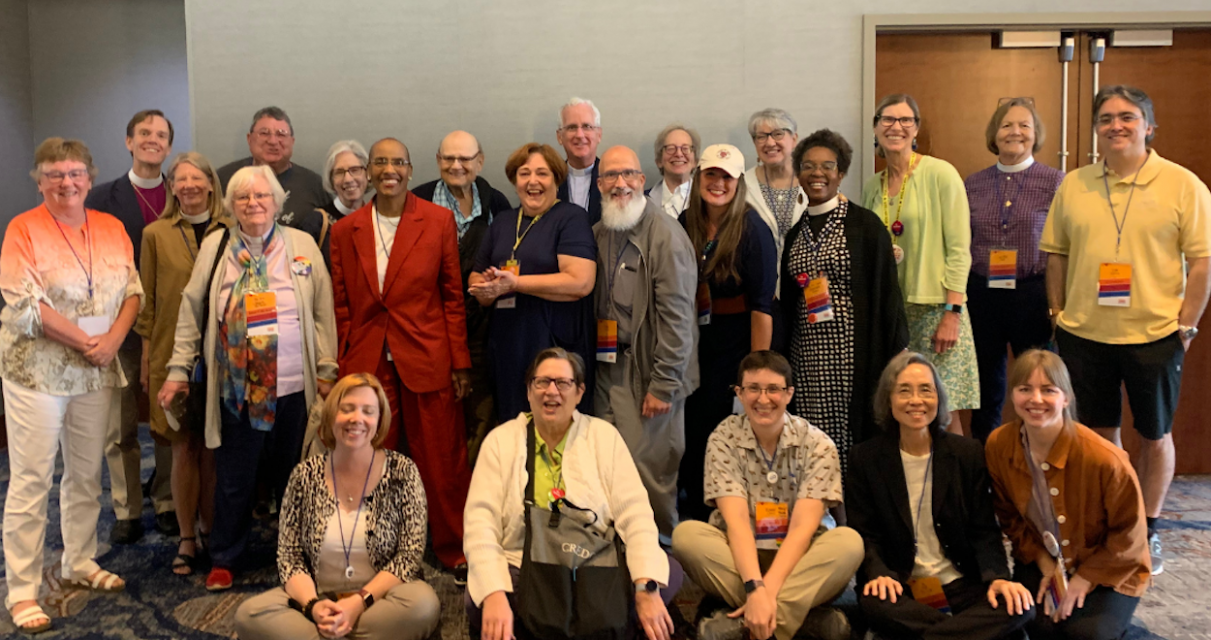 Amidst a pivotal moment in the landscape of theological education, EDS is presented with a fresh opportunity to discern its future as an independent institution. As EDS embarks on this transformative journey, we are excited to share regular monthly updates.

EDS will be engaging in a year-long strategic planning process, expertly guided by Katie Glover from Open Gate Solutions, in which we look forward to the involvement of our alums. To facilitate meaningful participation, we will be hosting a series of engaging Listening Sessions, the details of which can be found below.
An Update from the It's All About Love Conference
EDS was delighted to be present at the "It's All About Love Festival" in Baltimore, Maryland on July 9-12. Interim President Rev. Dr. Kelly Brown Douglas, Chair of the Board of Trustees Kay Kramer, and Director of Programming and Operations Rev. Emilee Walker-Cornetta were joined by Rev. Canon Lydia Kelsey Bucklin, Consultant for Alumni/ae Relations, and Katie Glover, Strategic Consultant for this year of listening and discernment. The group hosted a table in the exhibit hall, which served as an opportunity for sharing information, active listening, and relationship building. At the festival, Dr. Douglas co-presented a workshop with Rev. Canon Dr. Stephanie Spellers and Rev. Winnie Varghese titled "Speaking of Freedom: Dismantling White Supremacy in the Episcopal Church." EDS also hosted two alum events, a luncheon on July 11 attended by 21 alums and an evening reception at Groundwork Kitchen, a social enterprise of Paul's Place, a nonprofit organization in Southwest Baltimore, where Meghan Culbertson '92 serves as Director of Development and Communication.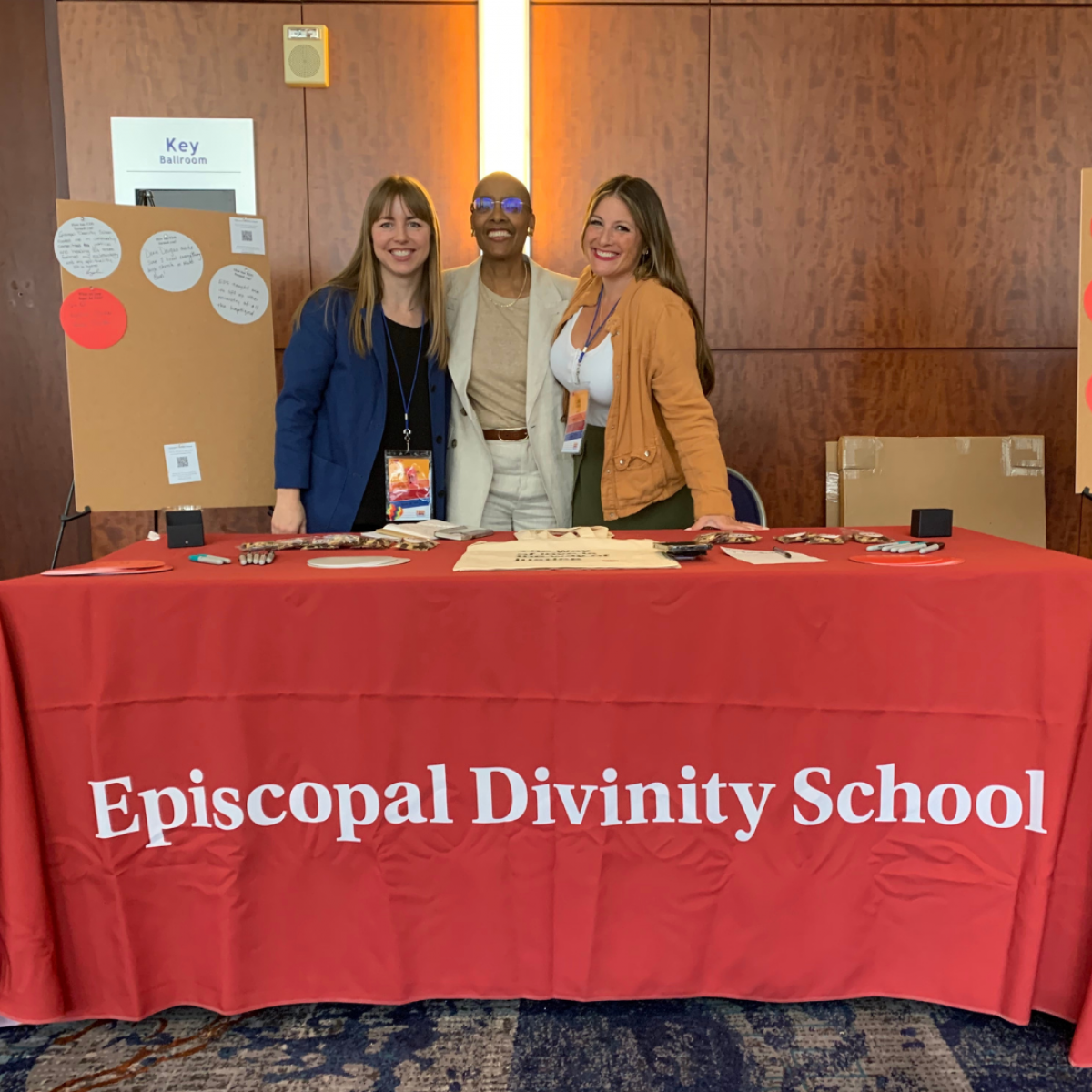 Listening Sessions
As part of our year-long strategic planning process, the Rev. Canon Lydia Bucklin '15 is coordinating a series of Zoom listening sessions with alums and stakeholders from across the Episcopal Church. To learn more and sign up for these listening sessions, click here.
EDS July 2023 Updates
Transcripts: EDS alums can request transcripts here. This link will be posted on the new EDS website when it goes live later this month.
New Address: EDS has relocated its office to the Cathedral Church of St. John the Divine. Our new address is Episcopal Divinity School, 1047 Amsterdam Avenue, New York, NY 10025. Click here to read the press release.
New Phone: EDS' new general phone number is (646) 713-0845. This line will direct you to extension numbers for staff.
New Website: EDS' new website is currently under construction. A single-page version of the website is available at www.eds.edu. More information will be available soon!
As EDS enters this transformative strategic planning process and invites the insights of our alums through the upcoming Listening Sessions, we are confident that together we will shape a future that honors our rich heritage while embracing the ever-evolving needs of theological education. Stay tuned for more updates and exciting developments ahead!